Installation of Plantwall
Here we describe the DIY installation of the Plantwall.

A Plantwall can be hung on a wall or can stand on the floor.
The Plantwall needs to stand on a certain support with the basic drainagepanel. This means that for hanging on a wall you need to create a support structure on that wall. For smaller walls, a simple shelf on which you put on the drainage panel will be sufficient.
You can also purchase, for example, a Duraline shelf system and mount this on to the wall.
You need to take into account that one filled module can reach a maximum weight of between 8 and 12 kg (fully saturated) and the backwall structure needs to be strong enough.
The Plantwall modules are assembled with six circular clips. The two clips on the rear side of a module are for putting stainless steel screws to fix the modules onto the backwall. This prevents the Plantwall falling forward.
If you don`t want to make all these holes in the backwall, you can install a thin waterfree plywood panel in front of the backwall, fix this panel with four screws to the backwall, and use this panel to fix the stainless steel screws through the circular clips.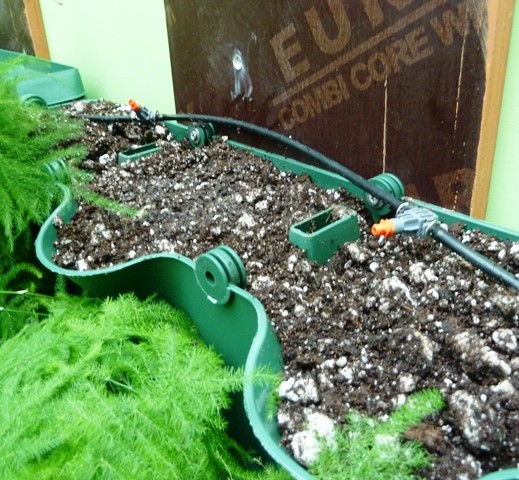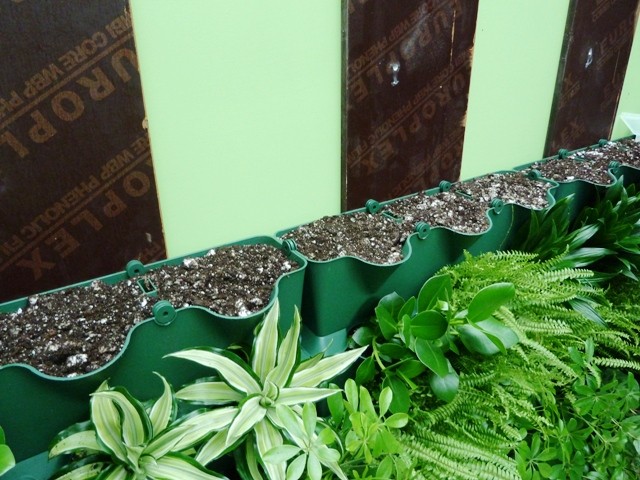 It is possible that a surplus of water will flow into the two central drainage channels in a module and will be collected in the drainage tray at the bottom. If the amount is not too much, you can simply leave it there for evaporation. If you don`t want this or the amount is too much, you need to provide a drainage hose connected to the drainage tray or install a bigger drainage channel. Plantwall can provide such a drainage channel which is especially useful for larger walls.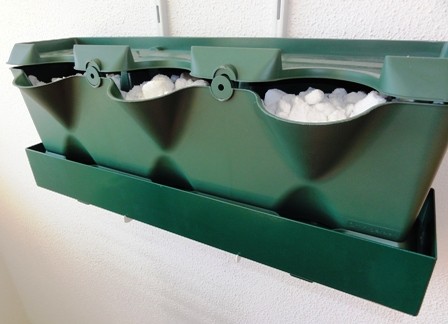 Additional drainage tray (Aluminium).