Examples of Plantwalls
On this page you find some nice examples of all kind of vertical garden walls produced by other customers, with the Plantwall system.
If you produced yourself a nice Plantwall, please send us the pictures and we will put this on our website.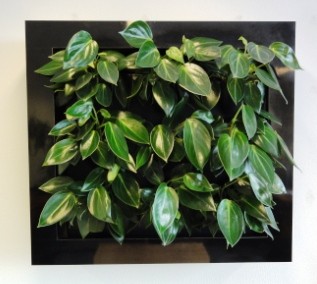 Three black modules surrounded by a piano black framework.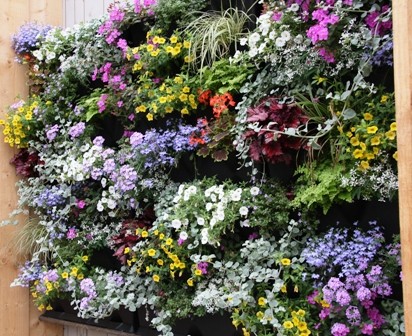 Flowers in Plantwall. Lots of variety and colors. Very nice!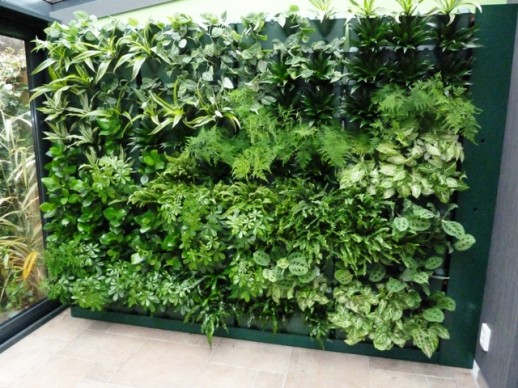 In a conservatory including an automatic irrigation and nutrition system.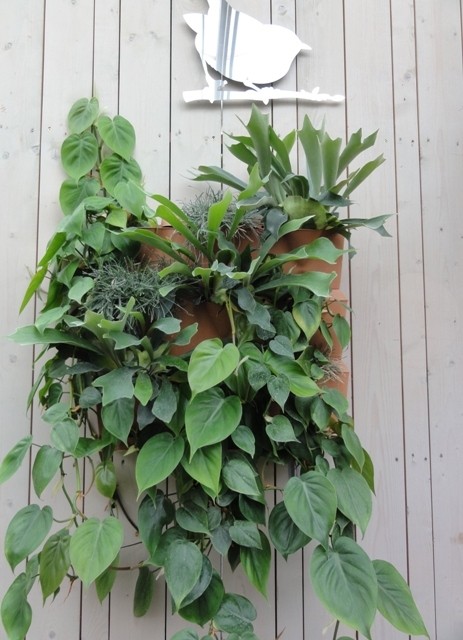 Just a standard unit with only three modules.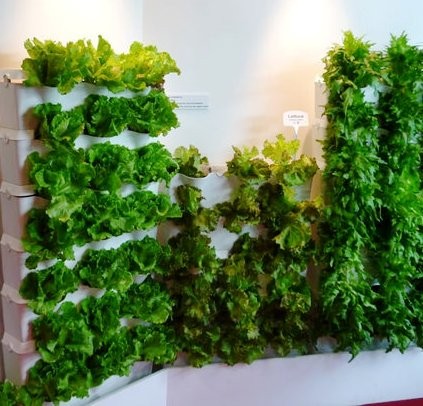 Plantwall with lettuce.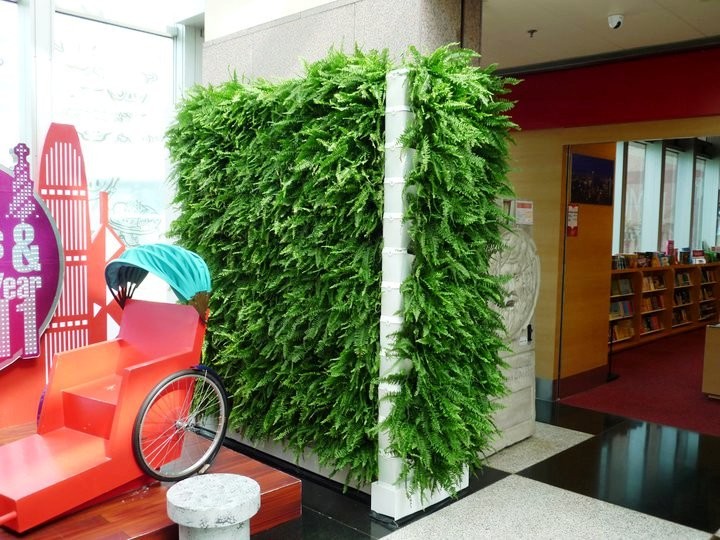 Plantwall with ferns.