Welcome to Plantwall.co.uk
Vertical gardens are as old as mankind, but during recent years vertical gardens have become " trendy " again for several reasons.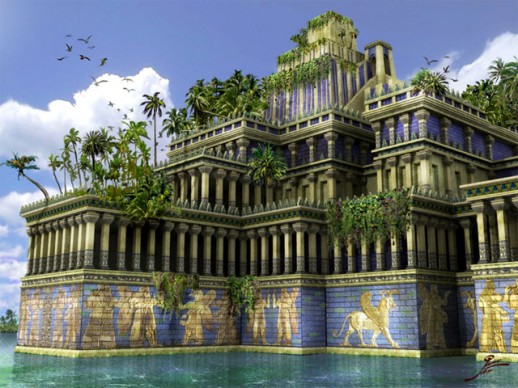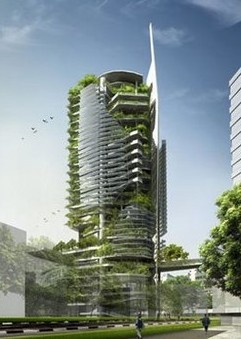 Especially in an urban environment where hardly any free green space is left, using walls and roofs of buildings is a very efficient and sophisticated way to make the environment greener, healthier and nicer to view.
Not only in the public environment but also in your own private house, vertical gardens can be nice to look at and useful as well.
Professional systems are developed for large walls and are therefore expensive. Maintenance also requires special knowlegde and tools.

Plantwall provides a very professional do-it-yourself system at a low cost!
With the modular Plantwall system you can make a small set-up for herbs in your kitchen, or a bigger one with nice flowers on your balcony. For all kinds of walls, indoor as well as outdoor, the Plantwall system is very attractive.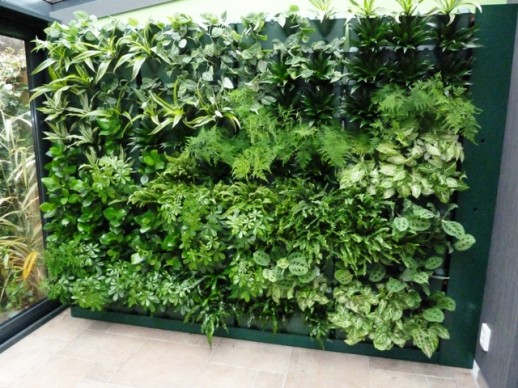 The Plantwall modules are basically special constructed baskets which can be linked together, or stacked on top of each other to make a vertical construction. You can connect the baskets in several different ways and make your own construction.
The bottom of the baskets are permeable to avoid "drowning" of the plants. The drainage water will go directly through the lower basket and will be collected at the base of the total construction.
In this way you avoid very wet lower baskets.

You can install Plantwall very easily and stand it on the floor or hang it on the wall, with a do-it-yourself system such as Duraline (DIY shop). For larger walls you need to be sure that the construction and the backwall is strong enough.
It is advised to take care of a solid drainage system under the lowest basket(s). For more details see "Installation of Plantwall"

Irrigating your Plantwall is very easy. For small walls you can just give water as with normal plantpots by using your plant watering can. For larger walls you can install an automatic system such as Gardena MiniDrip. The Plantwall standard facilitates dripping lines. Using an additional timer and nutrition unit makes your wall maintenance-friendly.

Crucial for your wall is the optimal choice for your soil mixture based on the plant species you want to use.
Our company produces a lightweight foam substrate called Fytocell which can be used as a pure growing substrate (Hydroponics) and can be mixed with all kinds of (potting) soils.
Adding Fytocell to your soilmixture will decrease the total weight and substantially improves the water-air ratio of the total substrate. Plants will survive much better in long, warm summers using less water. In bad winters plant roots are protected by the insulating Fytocell.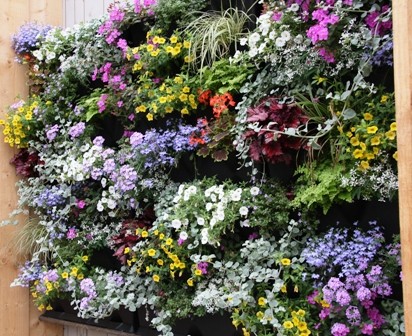 Mixed flower wall
__________________________________________________________________________________
We also deliver a basic roofgarden concept based on our lightweight substrate. Please look on this website at sedum roofgardens.